Here's A Simple Way
To Live In The Moment
Mel Robbins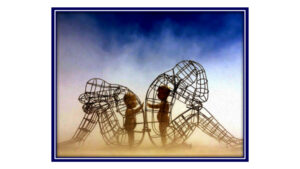 "The cry we hear from deep in our hearts comes from the wounded child within. Healing this inner child's pain is the key to transforming anger, sadness, and fear." ~Thich Nhat Hanh
We all have a wounded inner child. Recently, my wounded child was hurt that my sister hadn't called or texted me for several weeks. It seems like I'm always the one who has to reach out to her, and my wounded child feels like she doesn't really care about me.
Read Blog »

Recognition
&
Recommendation
The Monthly
Wave   of

i

Nspiration
eNewsletter
Enter your name/email to sign-up for
The Wave of

i

Nspiration eNewsletter
What makes us unique from other online
inspirational /motivational 
content providers is our Wave of

i

Nspiration Showcase featured each month in our eNewsletter!
Every month the Showcase features a new  Blog, Book, Video, and Quote, highlighting an inspirational, motivational, and educational topic or theme from the industry's most influential writers, bloggers, authors, and publishers.
Join the growing Nation of over 16,000 people who Subscribe to the Wave of

i

Nspiration Newsletter!
Follow, Like, Share, Comment
Join The Conversation with Your

i

Nspiration Nation!